SHARE UK
---
SHARE UK is a research project that forms part of a programme of research on self-harm based in the Population Psychiatry, Suicide and Informatics (PPSI) team at Swansea University Medical School. We aim to address the important social and health-care needs in those suffering from mental health issues, self-harm and suicidal behaviours. To do this we undertake a range of research designed to advance prevention and treatment. We are part of the National Centre for Mental Health (NCMH). SHARE UK is funded by Health and Care Research Wales and led by Professor Ann John.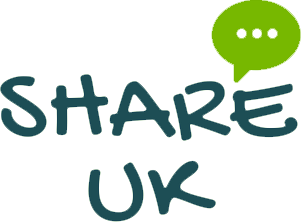 Our Research
Our research aims to identify what support people need, to inform policy and to improve services for those who self-harm or those with mental health issues. Recent examples of our research include work undertaken on behalf of the Welsh Government regarding the way GPs prescribe antidepressants, stimulants and antipsychotics to children and young people. This research has added to the growing body of work on the management of mental health issues in children and young people. It has also led to GPs being issued fresh guidance on prescribing to young people.
We have created a research cohort of individuals with psychosis in Wales (12000 individuals so far) who have contributed genetic and survey data and have been linked with routinely collected healthcare data. This is a unique platform for research allowing us to answer lots of questions that we couldn't answer before.
We have also worked on projects examining the way suicide and self-harm are discussed in the media.
If you want to find out more about our research, please contact us.
Taking Part
SHARE UK is a ground breaking study to learn more about self-harm and the support people need. We are especially interested in internet use. The internet could be a place to find support and community. It could also be a place where there is harmful content or bullying. We want to learn more about this from your perspective.
We need your help to learn more about how self-harm affects people. Everyone is different and your story is really important. We need you to help us learn what support people need.
What's involved?
Everything you tell us will be completely anonymous and confidential. Read more about the project's privacy policy here.
Our questionnaires will involve answering questions about your experiences with mental health, internet use, and self-harm. You will be able to skip certain questions or answer them at a later time. You are free to respond to as many questionnaires as you like in any order. If you decide at any time you don't want to finish a questionnaire just cancel the form. You're free to do this at any time and you don't have to give a reason.
What do we mean by self-harm?
When we talk about self-harm we mean intentional self-injury or poisoning whether or not a person is thinking about suicide.
Who can take part?
To take part you must be aged 16 or over, Living in the UK and have harmed yourself in any way at some time in your life. This could be self-injury or poisoning.
Survey Participation Data Protection & Privacy
At SHARE UK your privacy is paramount. Your details will never be passed on or shared with anyone else. Your details will never be used for marketing purposes and we will not contact you without your consent.
Any data you contribute will be fully anonymised so that even our researchers cannot identify you. This data is stored on a secure encrypted server which is only accessible to members of our research team.
Our data collection systems are based on proven technologies and robust anonymisation and encryption processes ensuring maximum security. All operating procedures for data acquisition, management and utilisation are consistent and auditable further ensuring robustness and security.
If you have any concerns or questions about your privacy or data please contact us.
Read the project's privacy policy here.
Questionnaires
Your responses to questionnaires will help us answer some important questions. A number of different questionnaires will be available to complete periodically. Answer as many as you like in any order. Once you have completed and submitted a questionnaire you won't be able to change your answers. Your responses to these questionnaires are completely private and only visible to our researchers.
Further questionnaires will be released soon.
Get In Touch With Us
If you want to find out more or have any questions about the project please contact us.